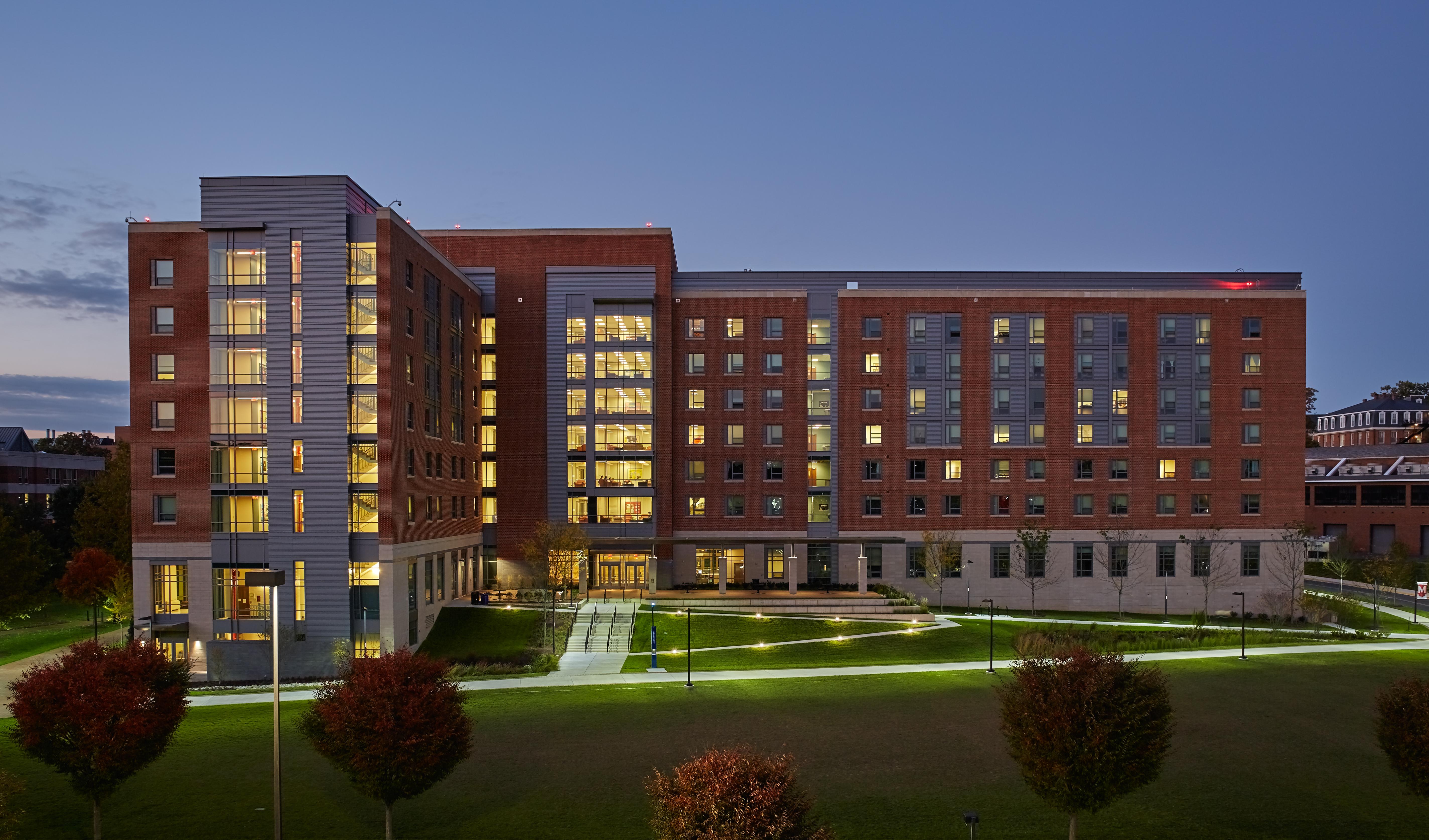 On-campus Housing
Summer guests are housed in university residence halls. For details of these accommodations click here.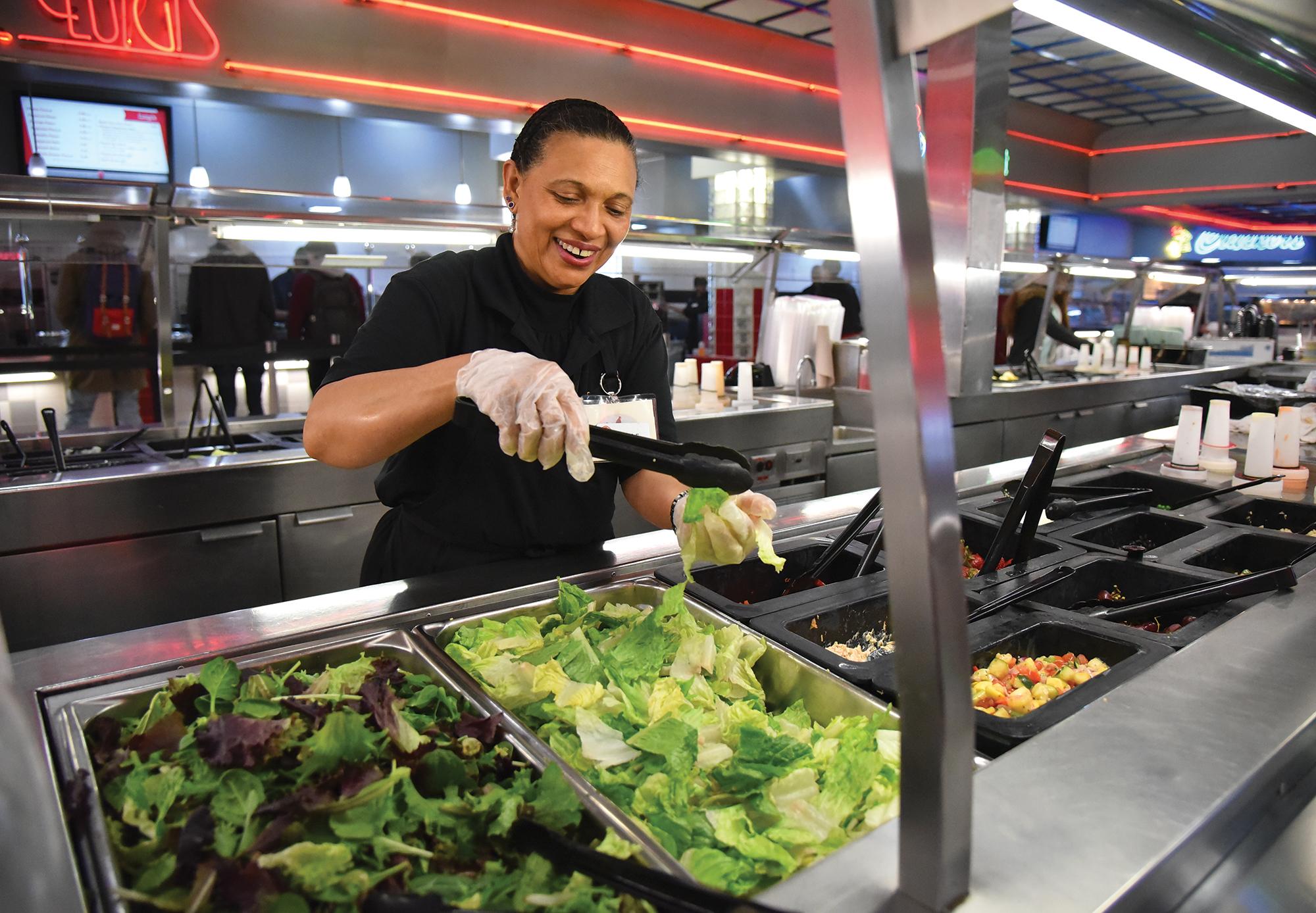 Dining
Conferences & Visitor Services offers a variety of different meal plans for summer conference participants. All plans utilize an electronically encoded meal card that guests receive at check-in and must bring to their Dining Hall and swipe upon entering. During the summer the dining halls offer buffet style unlimited seconds with a wide assortment of food choices including vegetarian options and a salad bar. The locations where the meal card is accepted should be included with guest registration materials or received from your group coordinator. Lost cards must be reported to Dining Services staff immediately, and a card will be issued for $5. Lost cards should also be reported to your residence hall hospitality desk where you will receive a separate replacement access card that must be returned during check-out. After check-out, all meal cards can be discarded.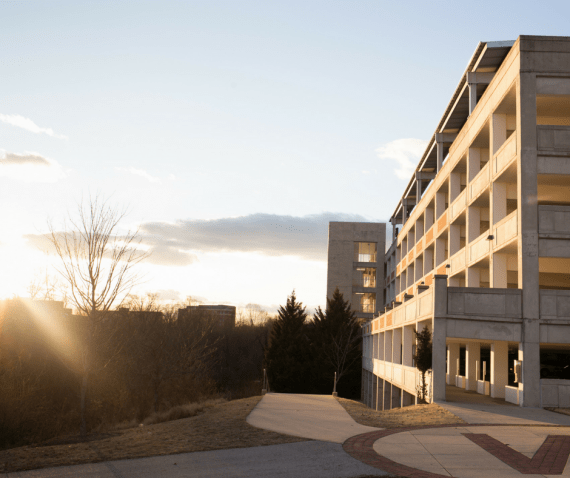 Parking and Transportation
The Department of Transportation's Shuttle-UM program offers commuter shuttles that service the surrounding area. Passengers must have a University ID to use these shuttles.
College Park Metro Shuttle
The College Park Metro Shuttle operates between the Stamp Student Union and the College Park-University of Maryland Metro station. It operates Monday-Friday during the summer. Schedules are available from the Shuttle-UM website listed above. University IDs are NOT required for the College Park Metro Shuttle.
If you will be keeping a car on campus during your stay, you will need a parking permit. Each group handles parking permits differently. If information about parking is not included with your registration materials, please contact your group coordinator. Permits must be placed on your car dashboard or rear-view mirror. They are valid only in parking lots beginning with a number (i.e., "Lot 1e") and are NOT valid in lots beginning with a letter (i.e., "Lot K3") or at pay stations or parking meters.
Read parking lot signs carefully to avoid receiving parking tickets.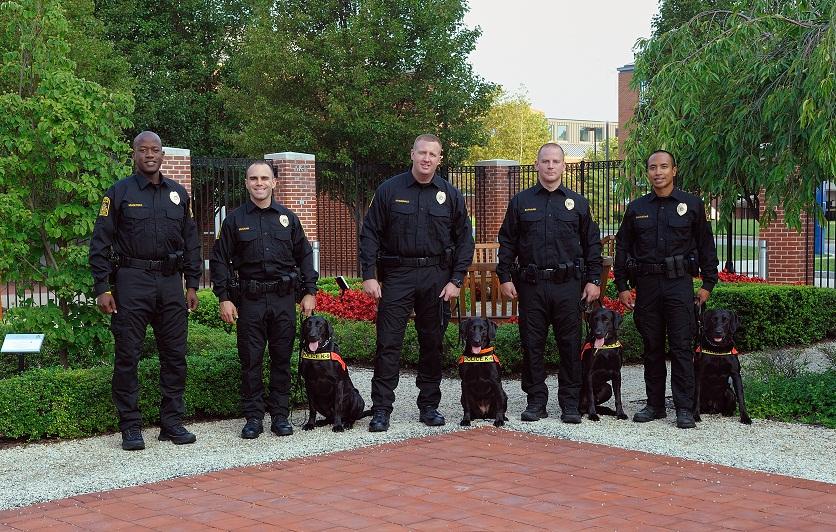 Safety and Security
A full-service Department of Public Safety is located across from the C&VS Welcome Desk at Turner Hall, on Route 1 in the Pocomoke Building, and provides integrated safety and security services to the campus community. For additional security information, click here.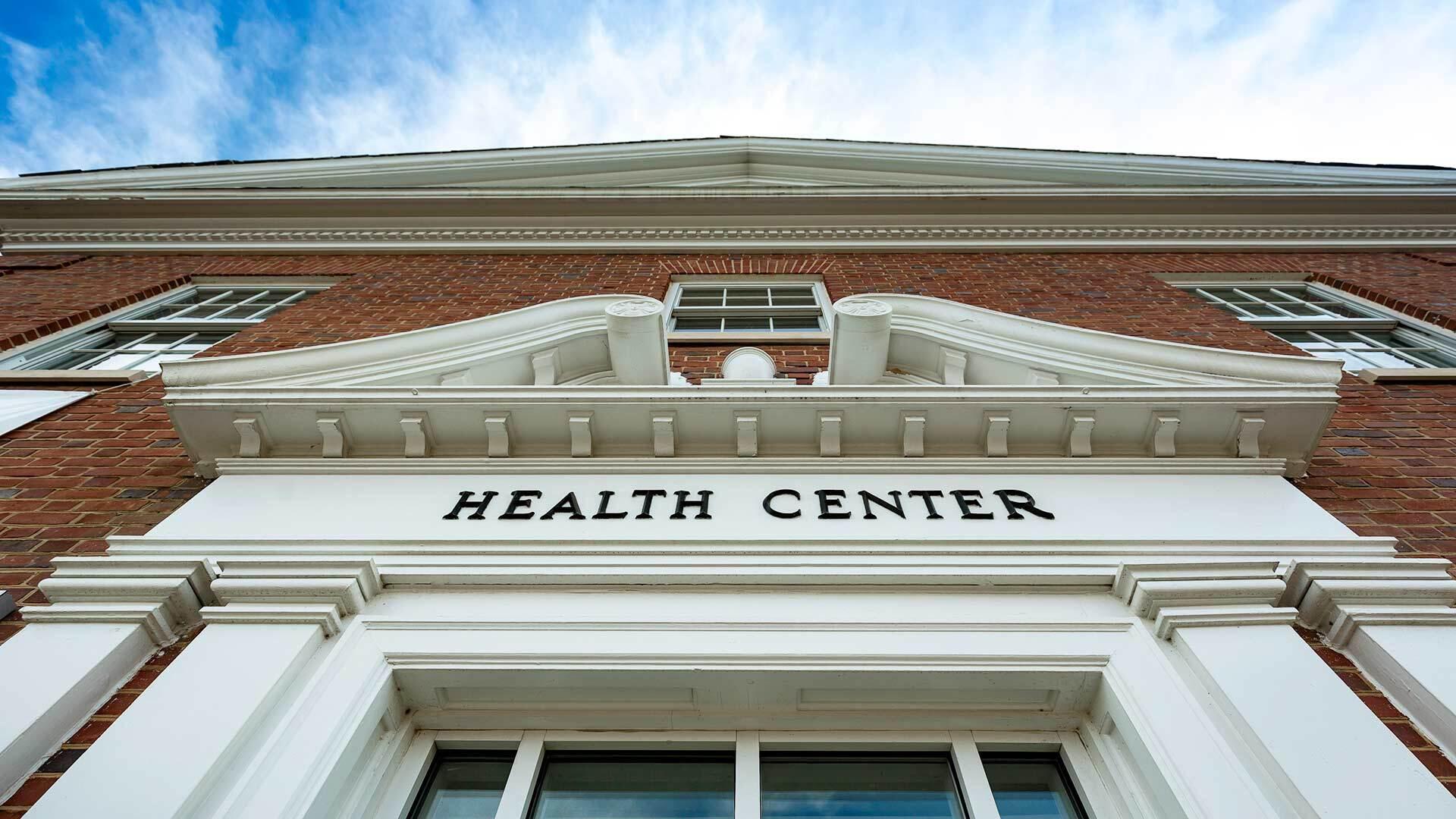 All campus guests may utilize services offered by the University Health Center. Office visits and laboratory services can be billed to many private insurance plans or paid for directly by the treated guest. (The UHC cannot bill Medicare, Medicaid, Kaiser Permanente, and TRICARE Prime.) Arrangements for special medical needs (e.g., allergy injections, insulin storage) may be made by calling 301.314.8180.
Guests under 18
All guests 17 years or younger are required to provide a signed medical release form.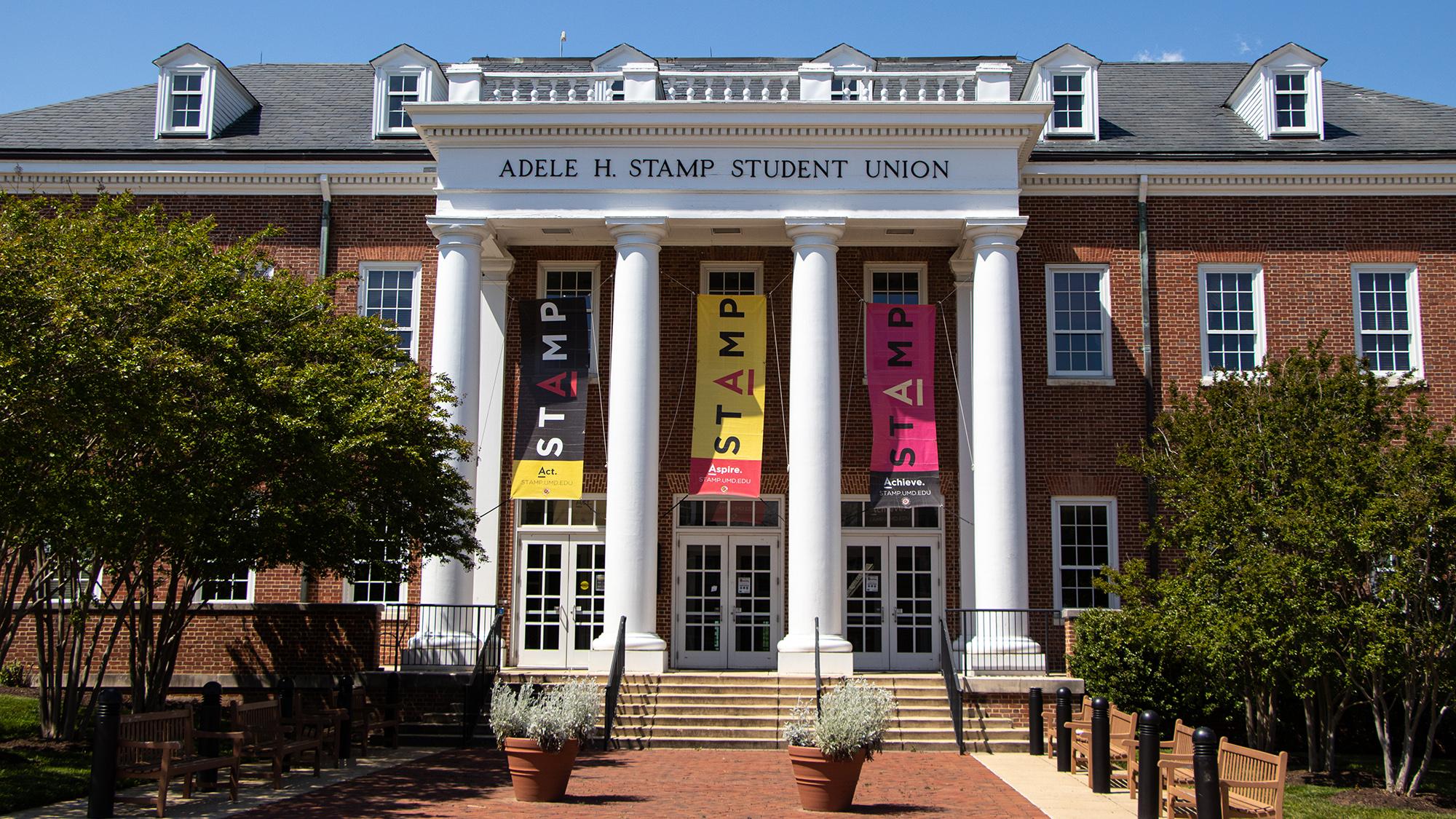 "The Stamp"
The Adele H. Stamp Student Union, Center for Campus Life, known to our students as simply, "The Stamp", is the living room of the campus. Services for guests include the University Book Store, two ATM's, a convenience store, copy and mail services, a food court, a movie theater, bowling and billiards in the TerpZone and a Ticketmaster booth. An information desk at the main entrance of The Stamp can help you find what you are looking for.
For information about dining options in The Stamp, check out Dining@Maryland.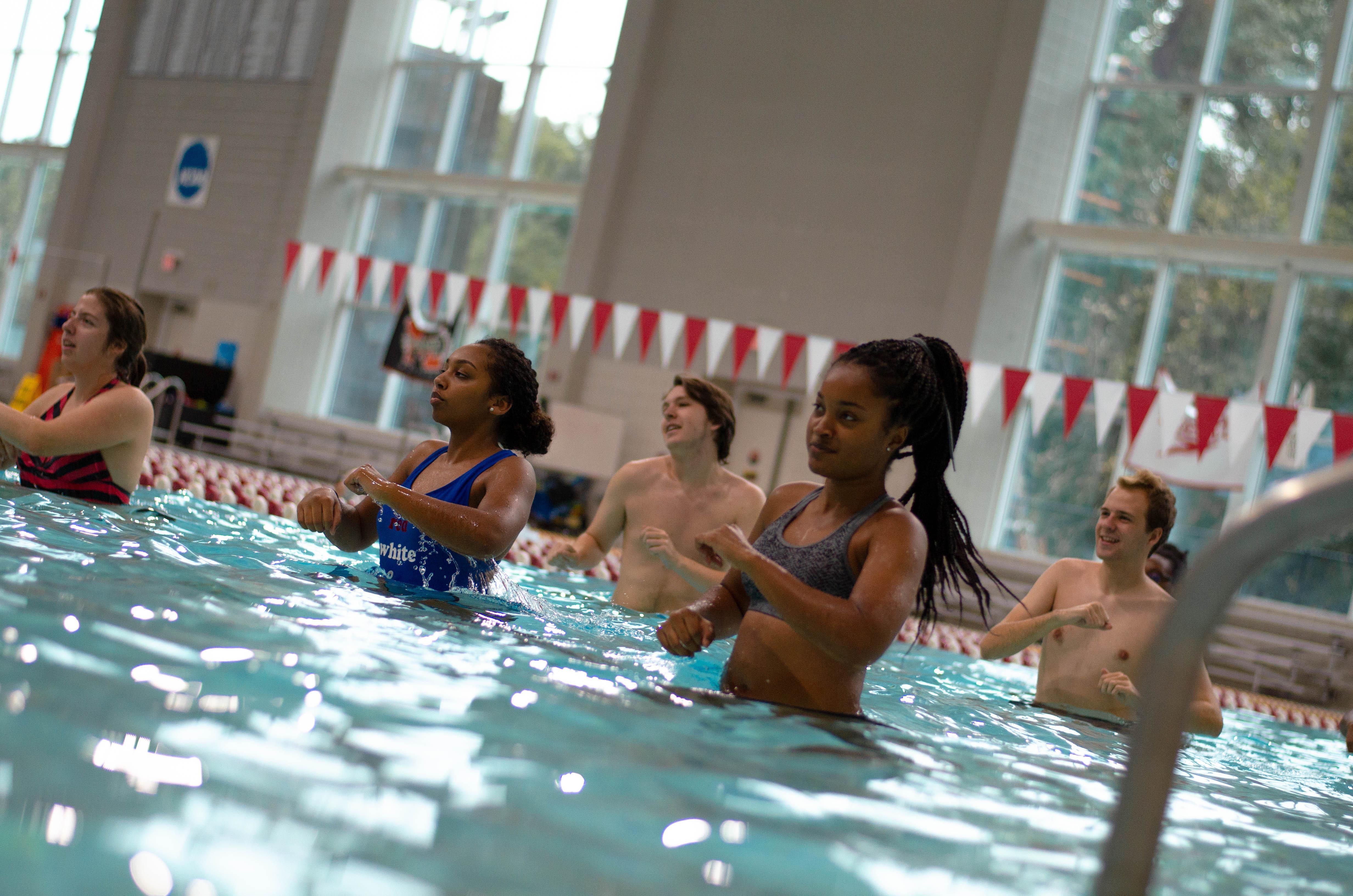 University Recreation & Wellness
Some guests are eligible to purchase guest passes to the Eppley Recreation Center and other Campus Recreation locations. Please check with your group coordinator or hospitality desk to verify your eligibility to use these facilities.
University Recreation & Wellness (RecWell) facilities offer basketball, racquetball, handball, wally ball, squash courts, fitness centers, outdoor tennis courts, indoor and outdoor swimming. Information regarding hours of operation, costs, locations, equipment loans, and dates of special recreation activities can be found at your residence hall hospitality desk or check online at www.RecWell.umd.edu.